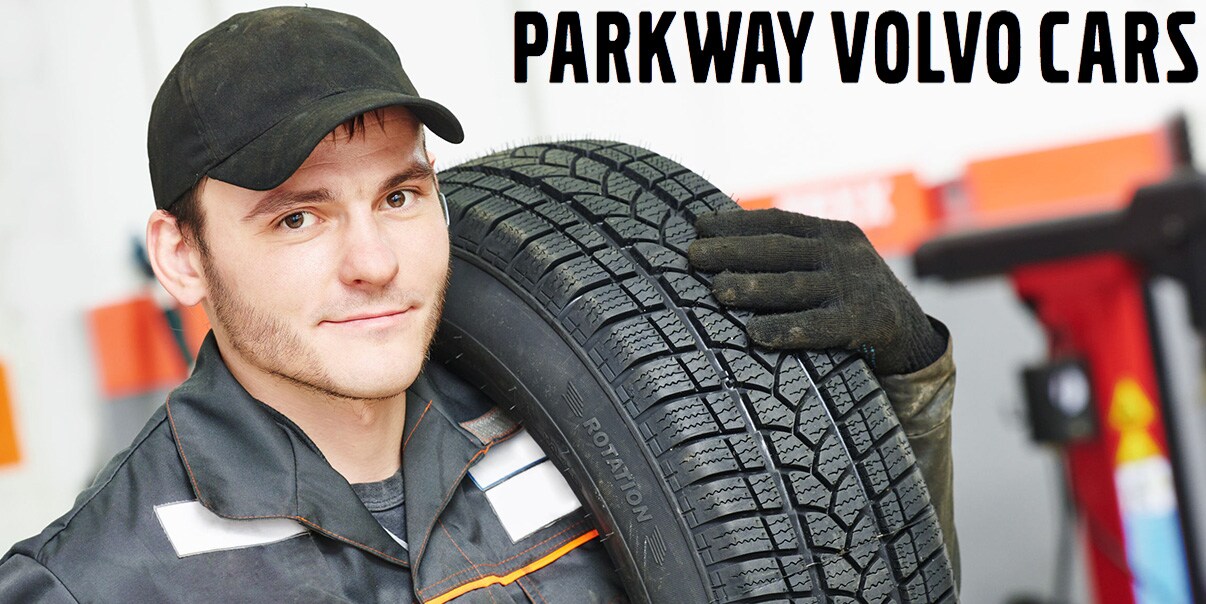 "I can squeeze a few more miles out of my tires, right?"
It's a question that most of us have asked. But what we save in short-term bucks from stretching our tires far past their prime, we sacrifice in long-term fuel economy and safety. Tires are an essential part of your Volvo, so it's important to service them regularly. Find out how below.
Tire Service at Parkway: What You Need to Know
The truth is not even the most durable tires are resistant to the wears of time, which is why regular tire rotations and replacements are a must. As a good rule of thumb, tires should be rotated every 5,000 to 8,000 miles. But because that number varies from car to car, it's best to have them checked whenever you come in for an oil change.
But what about a replacement?
Good question. Depending on what the weather's like where you drive, you'll want to replace your tires every five years on average. Once you do that, keeping your tires properly-inflated will go a long way toward improving safety and gas mileage, and decreasing wear.
Ready for tire service today?
We've got you covered. Contact our expert service team at (877) 846-5292 or schedule an appointment online now.